We are happy to propose our fully renovated rooms on the first floor of our building.
Current comfortable and harmonious, they are naturally air-conditioned by our situation at the bottom of the cliffs and the thickness of the walls of this hostel of honorable age.
Parquet floors and oak old beams are combined harmoniously with modern materials. It guarantees you the authenticity of the rooms, as at it was decades ago, but also their functionality and their safety.
In addition to the usual conveniences of a modern room (LED TV, individual bathroom with bath or shower, private toilet, relaxation space, etc…), you will also take benefit of the latest technologies we've implemented for you : each room is equipped with a high speed internet access (free WiFi) and a phone with Skype technology that gives you the opportunity to call your professional contacts, your family or your friends anywhere in the world for a few eurocents per minute, in all transparency.
Of course, you have access to our large private parking, the bar and the terrace.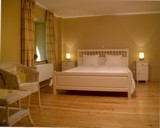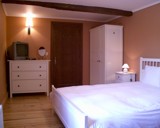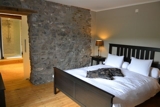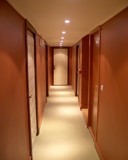 Auberge de Bouvignes
Rue Fétis, 112
B-5500 Dinant (Belgium)
Tel : +32 (0) 82 611600